YOUR UNIQUENESS IS OUR PASSION
Founded from passion for the extraordinary and from the love for perfumes and high quality care products - with aim to to deliver unique moments of pure luxury. Moments of pleasure for all senses - whether olfactory or visual through perfume and scented candles or tangible through high-quality care products for the whole body. The Perfume & Beauty offers customers all over the world a handpicked range of fragrances, care products, interior design and accessories. We offer exclusive and individual advice.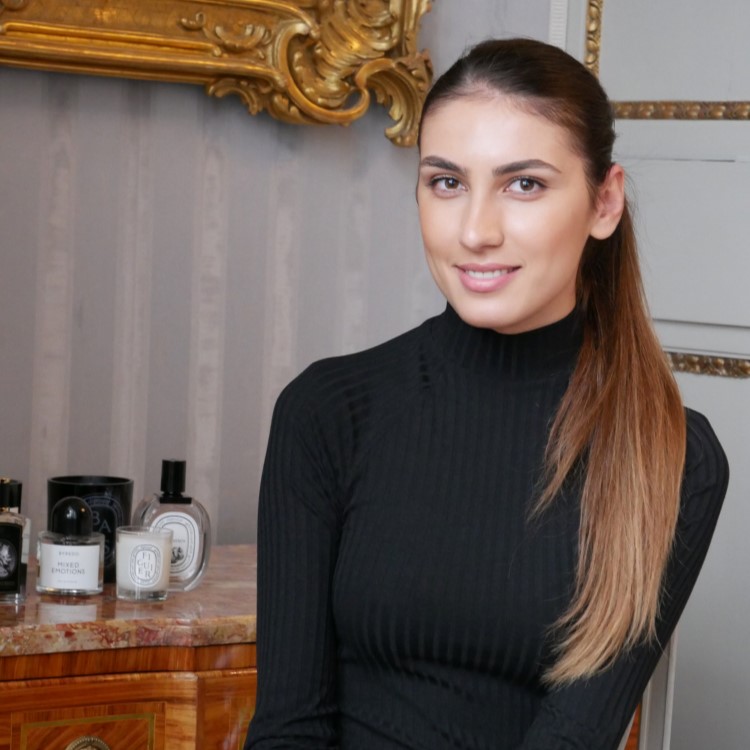 Joana Ruko
E-Commerce Manager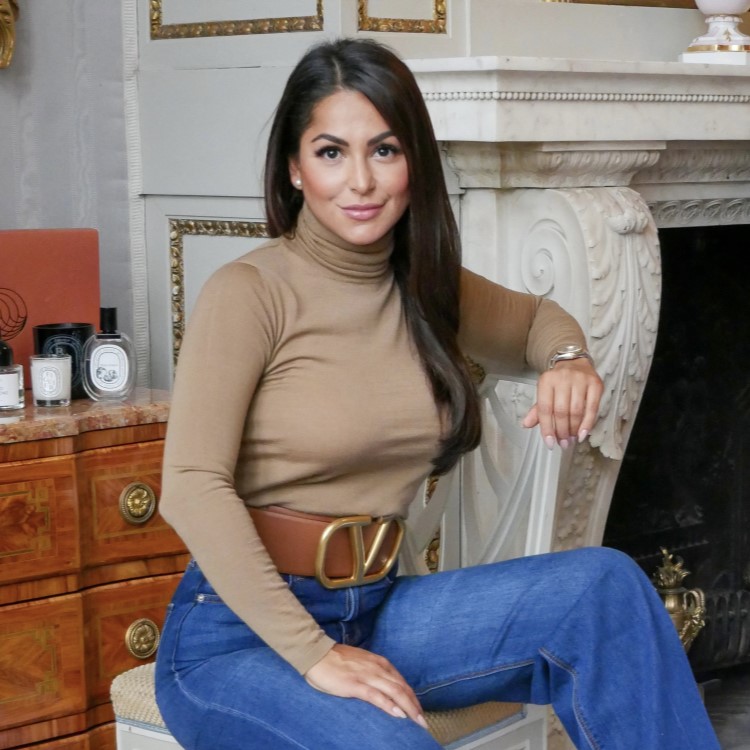 Liljana Turbic-Jasarovska
Founder & Director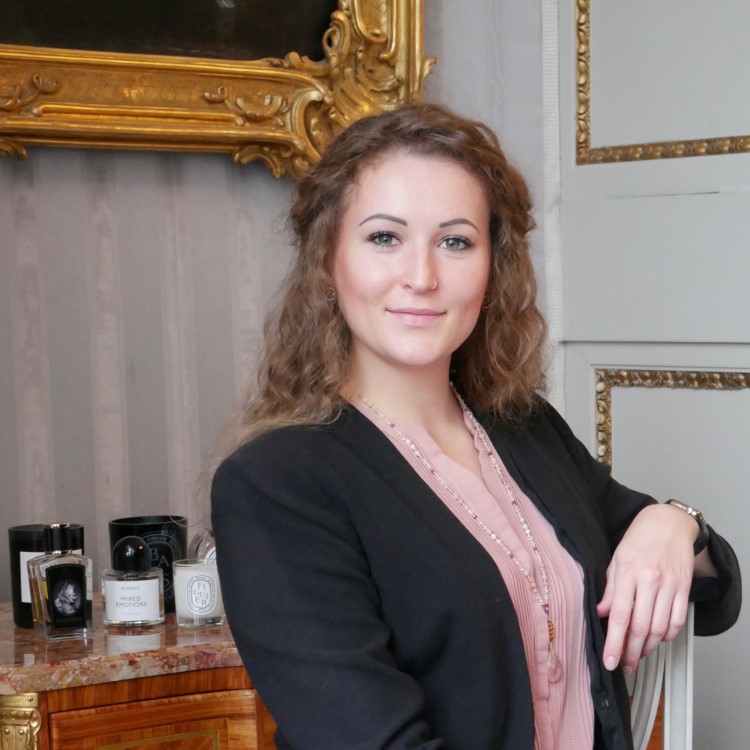 Sabrina Maisner
Assistant to the management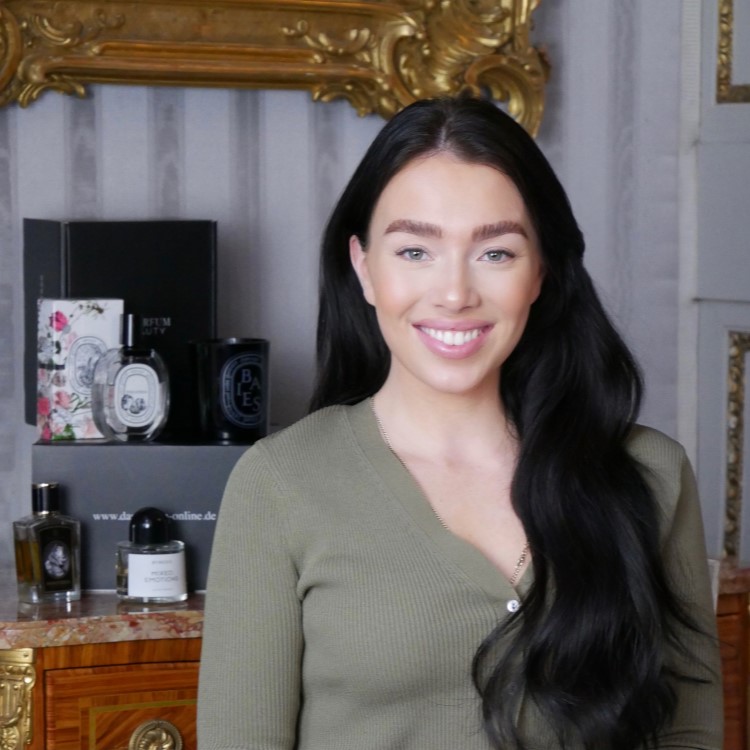 Lorina Gebhardt
Marketing & Sales Manager
THE TEAMS FAVORITE PRODUCTS
We would like to introduce you to our care and fragrance favorites.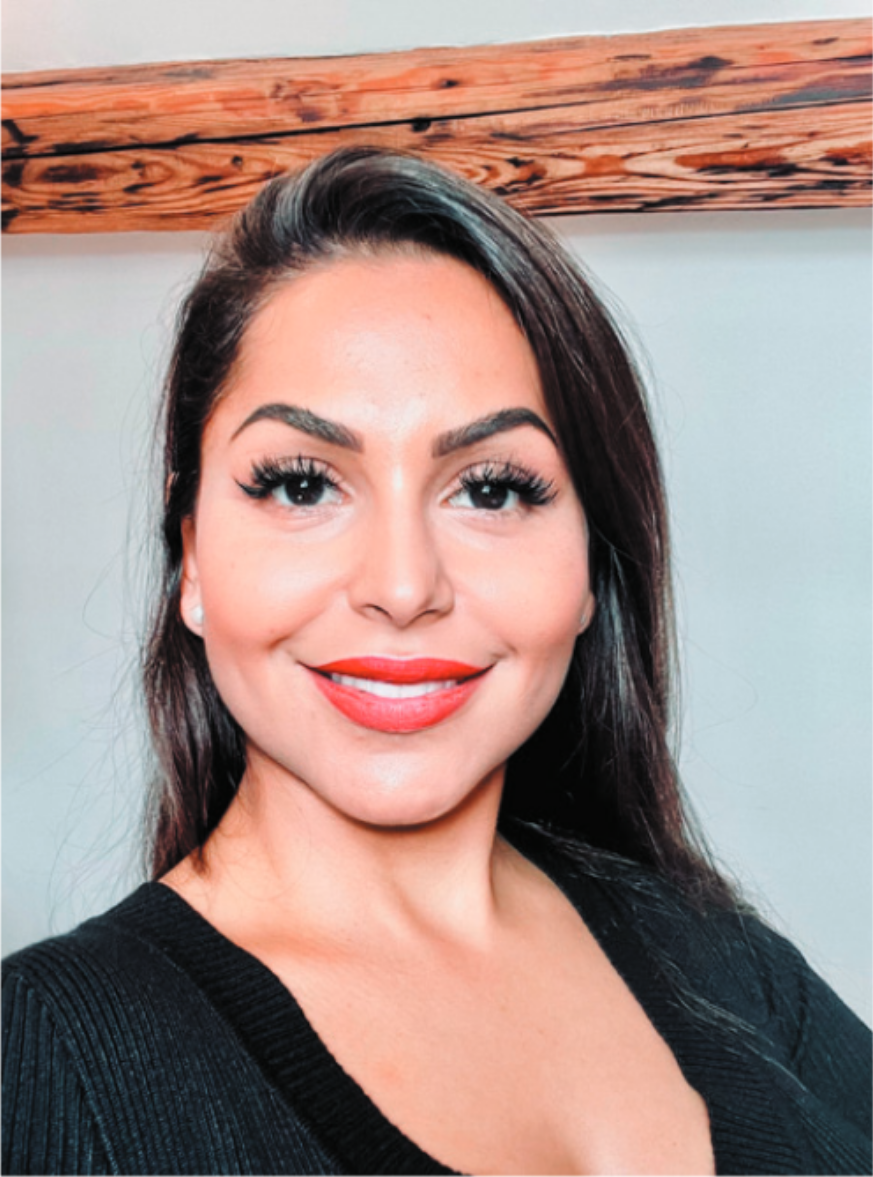 Liljana Turbic-Jasarovska
The cleaning I always start with the foam of Nuori. This perfectly removes my eye makeup, as long as it is not waterproof makeup. Thanks to special active ingredients it nourishes the skin smooth and radiant. For me, no other cleansing foam comes as an option! This one is also purely organic. I simply put the L'eau de Jour by Rivoli in my palms on hot days and you can literally feel the hyaluron between my fingers. Gently pat it onto the skin. For my eyes, I use the Eye Cream Complex by Kat Burki. The care is rich and perfectly suited for the thin and sensitive skin around the eyes. On cold days, I like to use a rich day care, such as the Day Care Nutrifill by Bakel, or create my own personal beauty mixture. For this, I use 2 drops of Glow Drops by Dr. Barbara Sturm mixed with one drop of A4 Golden Face Oil. The skin looks radiantly beautiful and smooth afterwards. To ensure that my skin is perfectly cared for overnight, I use the BYNACHT products. I especially like to use the High Moon Firming Decolleté Gel. Our décolleté is exposed to the sun and other environmental influences almost as often as our face. But unfortunately we neglect the care of this special part. A woman's age is usually seen in her hands or her décolleté. So always take good care! My absolute secret tip for fine pore skin are the Alpha Beta Peel Pads by Dr. Dennis Gross.
I can't live without my coconut oil from Ligne St Barth. After I have rubbed myself in the shower with the Papaya Peeling, the coconut oil follows on still wet skin. This I do not shower off afterwards, but just gently dab myself dry. This saves the subsequent cream. A good foot care must not be missing. I use the Body Balm from Earth tu Face, which is 100% natural and organic and is available exclusively at Das Parfum and Beauty. I personally like to use it for my feet or in winter for dry spots. Absolute beauty tip: Before going to bed, take a nice foot bath with the Earth tu Face Salt Scrub scrub and then apply the lotion thickly. To make it easier to fall asleep, I like to put the Amly Spray on my pillow. Nice while you sleep.
I love to give the Grow Strong Hair Oil from Mauli Rituals in the lengths after washing my hair and even before blow-drying. Likewise, the oil can be given as an intensive cure overnight on the hair and acts like a true wellness experience! It consists of almost 100% natural ingredients and helps the hair structure to renew itself and provides more fullness and grip. My morning routine starts with Dr. Barbara Sturm's gentle and light cleansing foam for daily cleansing. Afterwards, I like to use Bybi's Supercharge Serum, instead of a day cream, as my skin needs an extra dose of moisture. I usually like to add a few drops of the serum to my day cream or foundation. My secret tip for soft and super firm skin is my two favorite products from Ligne St Barth! Mixing the firming Ivy Massage Gel from Ligne St Barth with the coconut oil, the combination leaves my skin feeling insanely even and soft. My favorite scent is the eau de parfum "Boudoir Belle" by Philly and Phill. A must have for all those who love powdery scents just like me!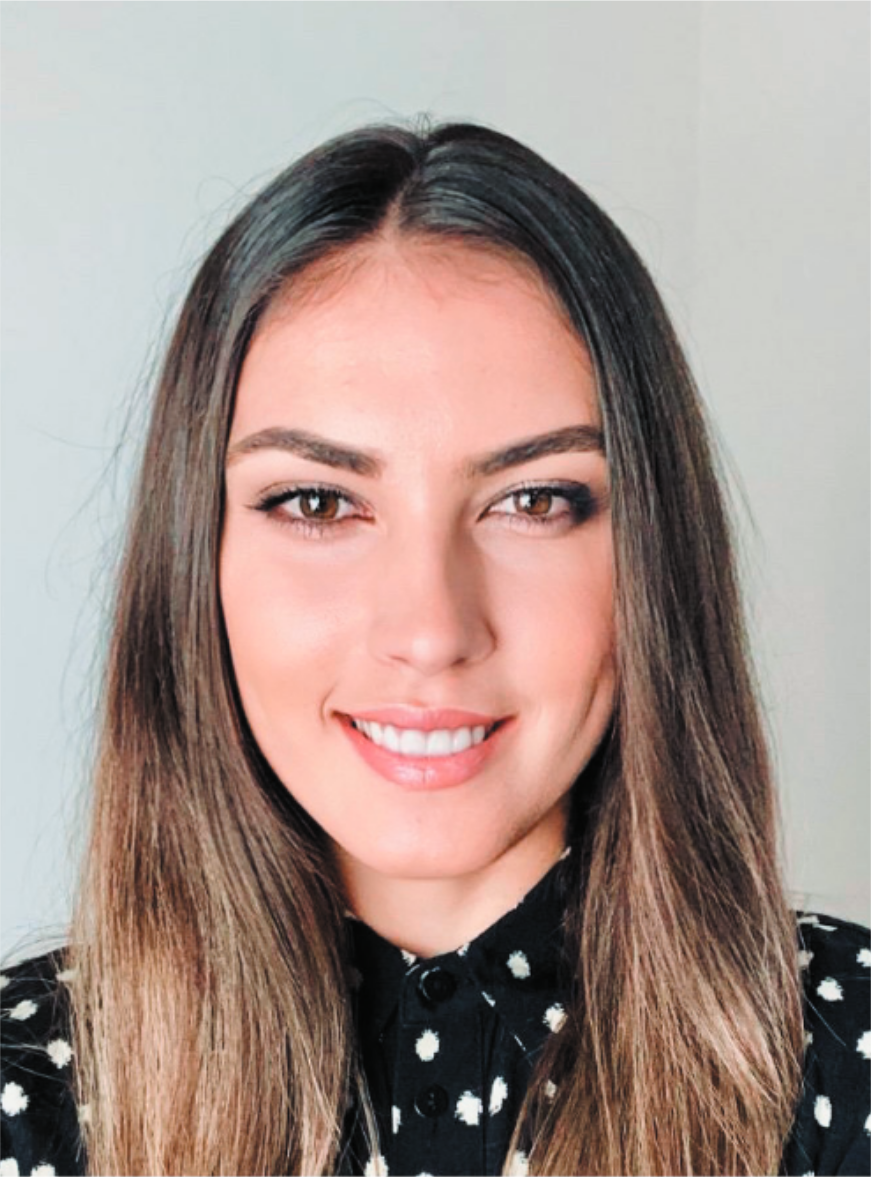 Joana Ruko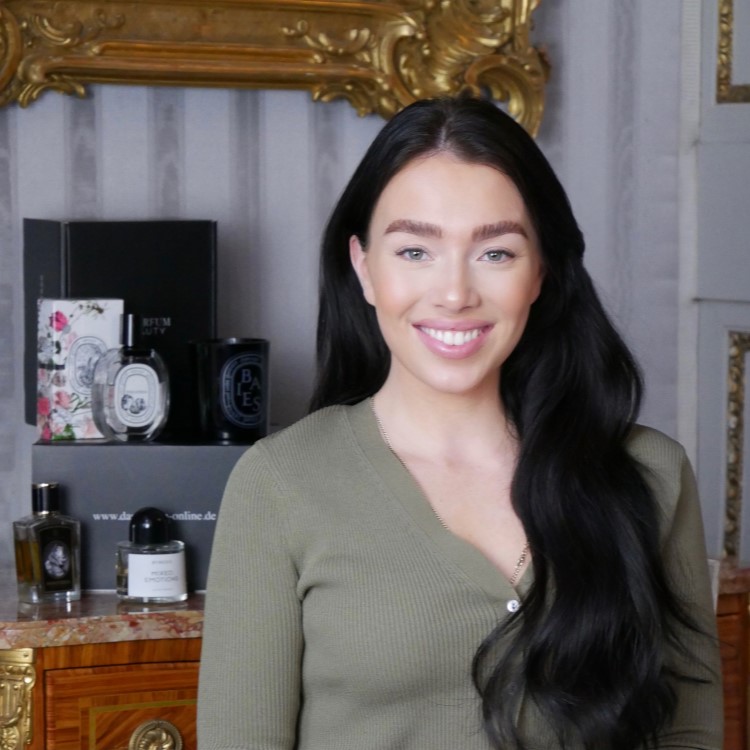 Lorina Gebhardt
A clean and neat foundation is for me very essential for a well-groomed makeup. Therefore, my morning routine begins with a gentle cleansing foam Le Visage Mousse Nettoyante. This is enriched with rice powder and thereby exfoliates the skin in a mild way. Afterwards, I leave the Hyaluoronic Serum Dr. Barbara Sturm on for about two minutes. Then I apply the Babe Balm by Bybi selectively for an extra portion of glow. A must is always my day care the Daytime of Bioeffect. Especially important - never, forget the neck! The le decollete liftante lumier from Rivoli provides luminosity and elasticity. For my long hair, I add a dash of hair oil from Sachajuan to my tips every day so they smell wonderful, shine and sit beautifully. Guimauve de Noël by Parle Moi de Parfum is one of my favorite perfumes. Licorice, vanilla and fruity orange blossom make the fragrance gently sweet and fresh at the same time. In addition, my absolute must-have in my handbag is ready to hand every day: Face Spray l'eau de Jour by Rivoli. An absolute collagen booster when the skin needs moisture and freshness. In the evening, I like to light a nice candle while reading or on the laptop very much and let the day end. Overose Paris makes my absolute favorite candles. Burn time, scent and design totally meet my taste. Whether at dinner or relaxing. They inspire me and smell just wonderful.
Otto
Controller & Doorman
Otto-Lino I. controls all work processes and keeps a strict eye on the contents of the refrigerator. Above all, however, at Das Parfum & Beauty he bears full responsibility for ensuring that our guests receive a warm welcome.